Collaboration from all levels of government, industry, research and community is key to promote Australia's Food and Agribusiness sector domestically and globally, attracting new opportunities to foster growth, improve commercialisation and unlock value.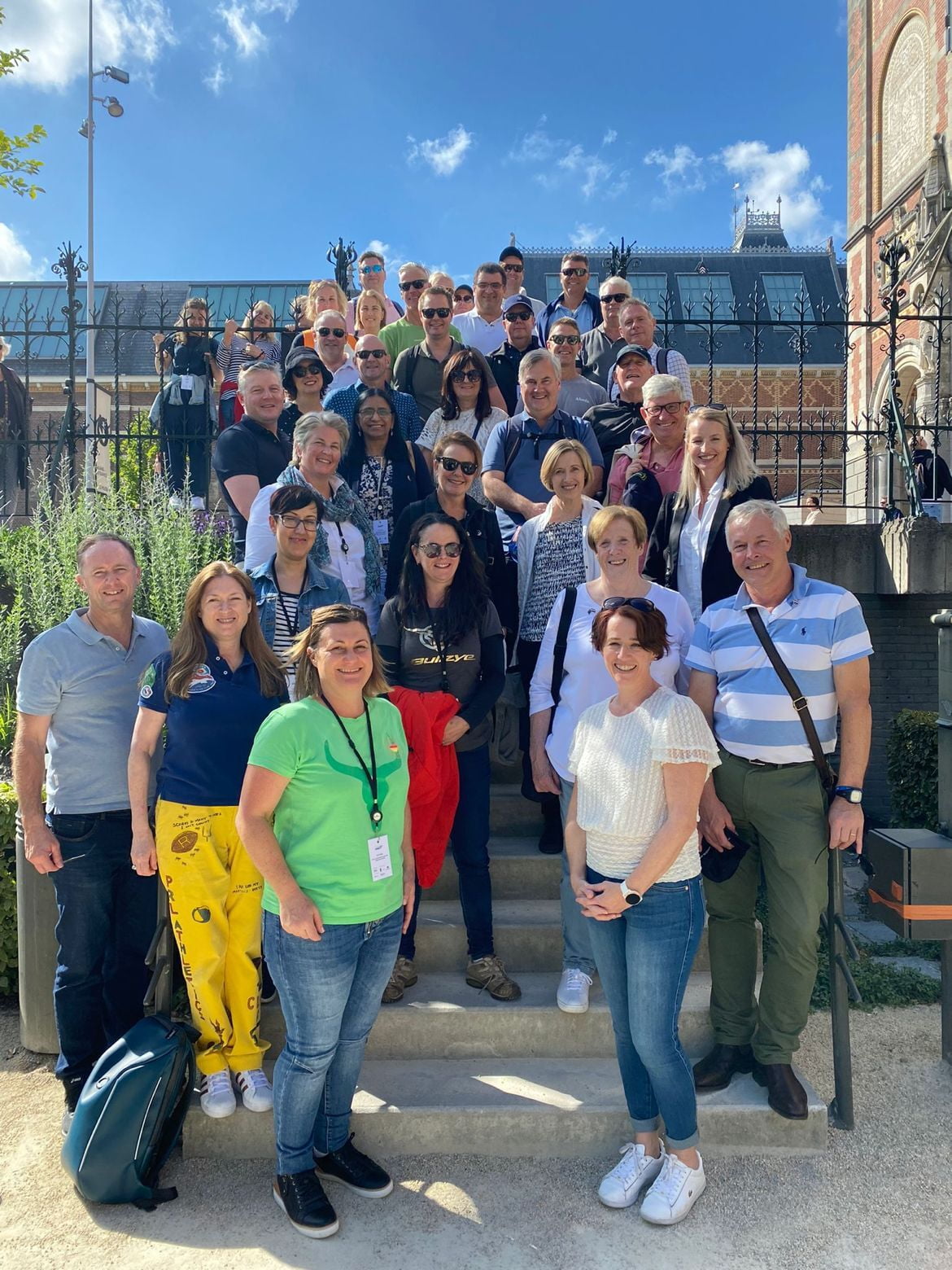 The 2022 Traction Program, designed by KPMG Australia in collaboration with the Food & Agribusiness Growth Centre (FIAL), was created to foster leadership alignment and collaboration and fertilise thinking to accelerate the food and agribusiness sector's growth to $200B and beyond. The Program provided 45 senior executives and emerging leaders from across the food and agribusiness value chain with access to best-in-class insights and a platform to collaborate and solve complex problems, with a focus on circular economies.
The delegates visited two countries, the Netherlands and Denmark. With the Netherlands recognised as a global leader in the Agrifood sector, and having a strong focus on the circular economy, it gave delegates an opportunity to explore how a small country can be a major food supplier. In the case of Denmark, the delegates were able to better understand the balance between business and life as the nation was recently named the world's best country to live in. Denmark is renowned for its healthcare services, clean environment, and affordable housing and living costs.
The key observations from the Traction Tour to help Australia to build a world-leading food and agribusiness sector of the future:

A whole of systems approach to food and agriculture will enable a deeper understanding of how different parts of the system interrelate to deliver value regionally, domestically and globally

A triple helix strategy is important to drive alignment and investment across all levels of government, research and knowledge institutes, and industry

Create the 'burning platforms' or 'meta crises' to facilitate the bringing of different stakeholders across government, research, industry and community together to foster collaboration around growth challenges and opportunities

Organisational structures that support sector growth need to include both public and private partnerships, with research and knowledge institutes at the centre to solve industry challenges

Establishing trust between different stakeholders takes time

The ability to tell a story or narrative of the journey to growth and success is critical as it helps promote the sector globally to support trade and to also attract future investment
With both countries part of the European Union (EU), the overarching EU policy guiding strategies, statement of intents and subsidies provide direction and helps to mobilise members to mirror and support these initiatives. This provides greater alignment and amplifies the impact at the country level and EU.
One EU policy that has gained significant traction and visibility across EU member countries is the mapping of the Sustainable Development Goals (SDGs) to EU policies. Denmark and the Netherlands both have a strong focus on meeting the targets set in the SDGs. All stakeholders highlighted these goals in their presentations, strategies, and discussions. The EU stakeholders also linked the SDGs to their corporate and business strategies, with clear business performance and sustainable targets. Furthermore, they also set longer-term horizons for achieving any targets, which were either by 2030 or 2050. Overall, there was a heightened sense of urgency to act around climate change, sustainability and circularity.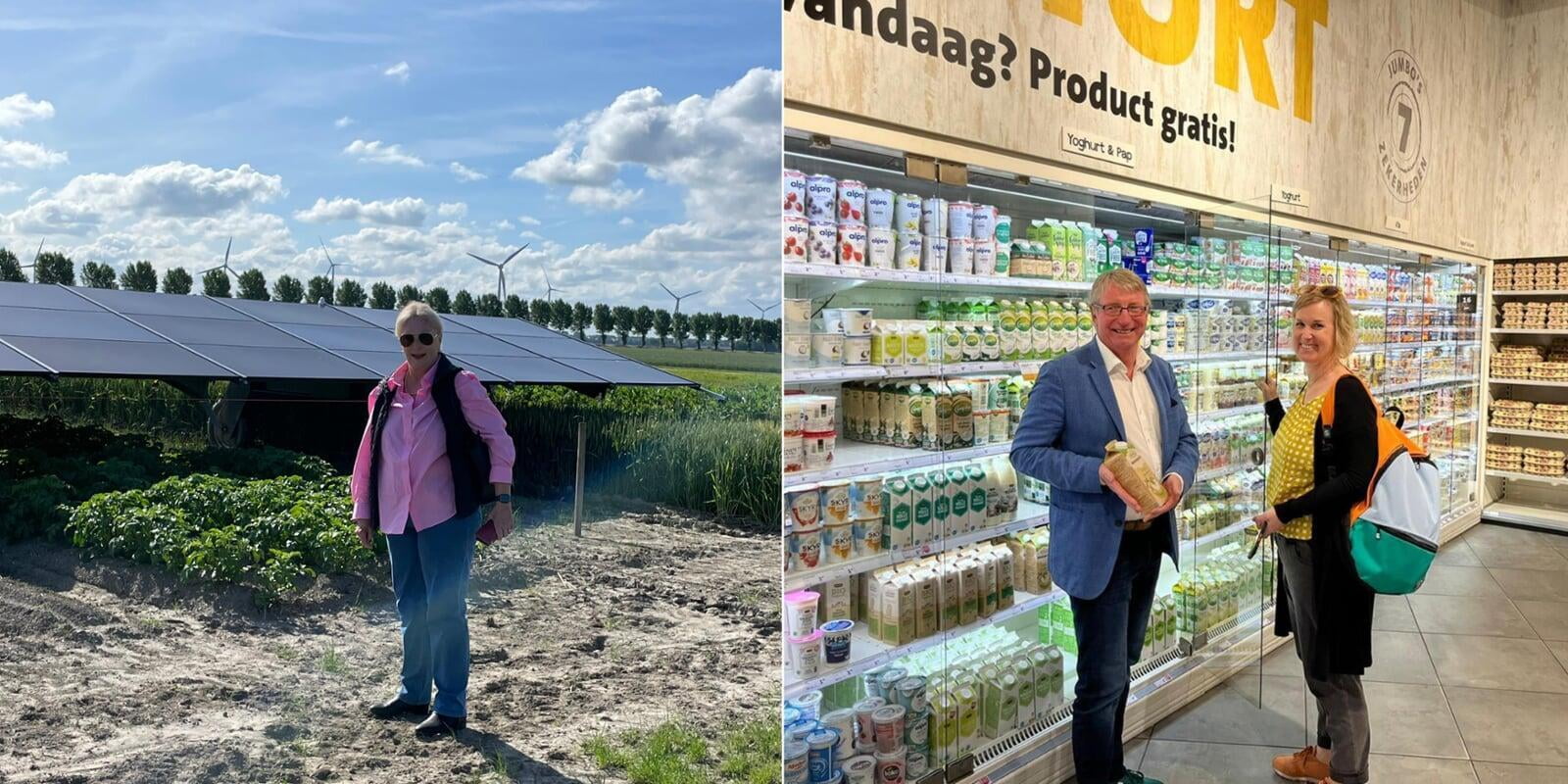 Left: Michele Allan at Farm of the Future in the Netherlands, Wageningen University's satellite campus that focuses on data, mechanization and agronomy to improve circular agriculture, biodiversity and renewable energy discovery. Right: Emma Greenhatch from Food & Agribusiness Network (FAN) and Barry Irvin from Bega Cheese at Jumbo, the second largest retailer in the Netherlands (>20% market share).
Key points from the Netherlands leg of the Traction Tour:
The Government identifies Agri-food as one of the nine top sectors today

The Netherlands operates with a collaborative mindset dating back to the Middle Ages that has arisen from the burning platform. A third of the Netherlands is situated below sea level, so they collectively must work to develop infrastructure to prevent flooding of the country

A Healthy pipeline of talent developed through their universities and research institutes with only one university, Wagenium University, dedicated to food and agriculture, which is ranked no.1 in the world for agriculture and forestry

Adopted a cluster approach and Triple Helix model in driving excellence in agrifood, horticulture and dairy, with strong private and public investment underpinning operational activities to support top sector growth targets.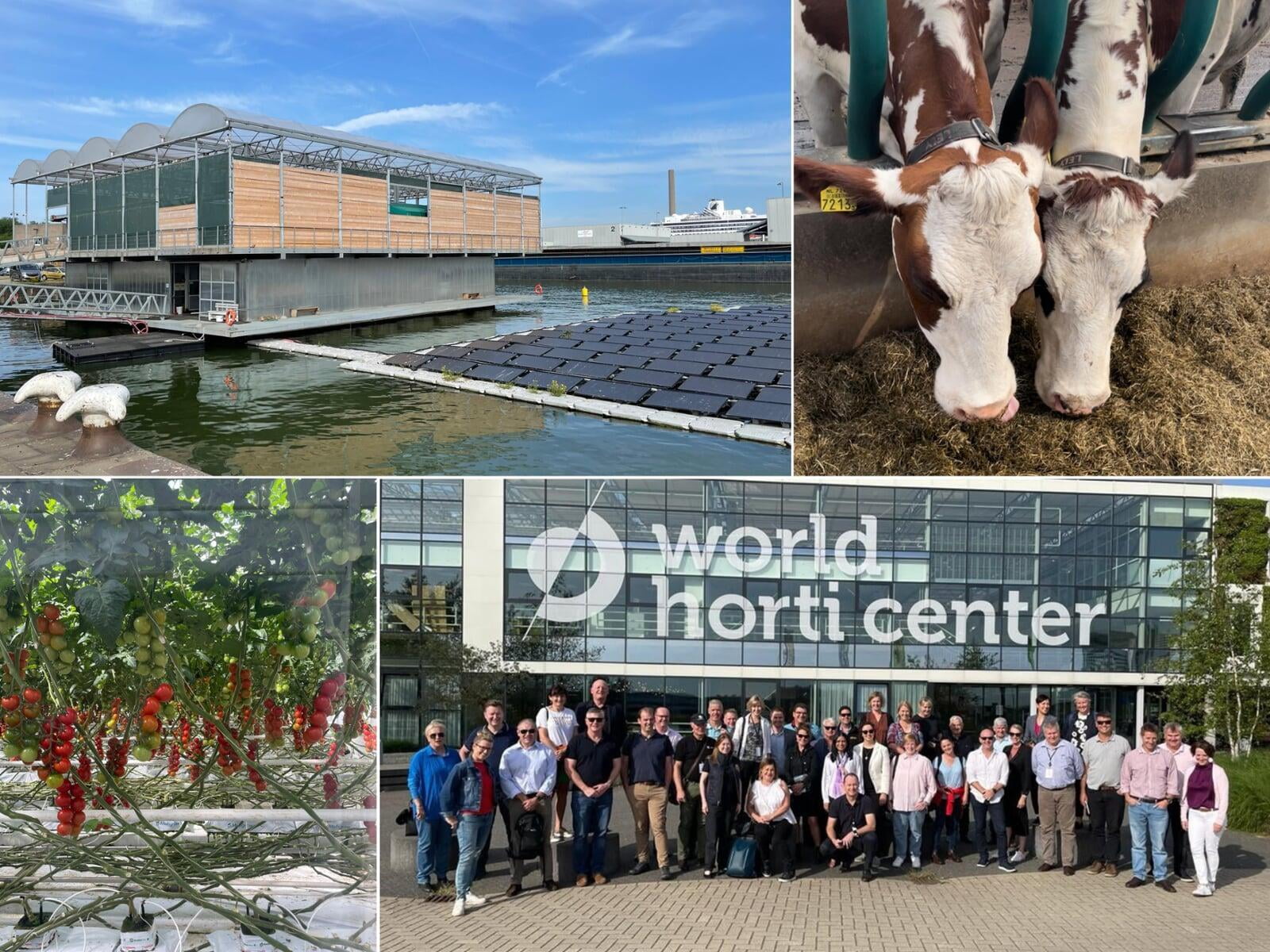 Top: The world's first floating dairy farm using autonomous feed, milking and pasteurisation equipment with onsite energy production and farmgate milk sales. Bottom: World Horti Centre; the leading innovation centre of the Dutch greenhouse horticulture sector, a platform where business, education and government jointly innovate, connect, create and inspire.
Key points from the Denmark leg of the Traction Tour:
One Ministry oversees the whole Agrifood sector and one Government department, the Department of Environment and Food, oversees all investment within the sector

Has advanced circular economy thinking and adoption of best practices

All technologies and solutions implemented by businesses are backed by data which has given them credibility in their approaches and thinking

Driven by the co-operatives, businesses have been implementing sustainable practices and solutions for over 50 years and have either achieved their targets or are closer to achieving net zero emissions and other SDG targets for various sub-sector in the food and agribusiness sector

The history of collaboration dates back to the 1850s with the formation of food cooperatives to unite against the strong competition in the EU
There were three key messages that stood out throughout the Traction Tour.
1. The importance of collaboration and cooperation between stakeholders.
Neither country could achieve the impossible without alignment and cooperation across government, research institutes and industry around mammoth challenges. This is an important reminder to the Australian food and agribusiness sector of the power of working together in addressing big challenges and chasing exciting growth opportunities.


2. Commercialising world-leading technologies and science.
The Netherlands and Denmark have both developed world-leading technologies and science, like Australia, but are much better at commercialisation. They work better with universities and understand that the solution of tomorrow will come from working with these research institutions and young innovators.


3. Policy and investment.
The importance of policy and scale of investment is critical to unlocking value and long-term growth. In both countries, regulation was also used to force alignment and accelerate the adoption of strategies to achieve SDG and other targets.
Australia is home to world-leading science, technology and research, yet we lack the collaboration and cooperation between all stakeholders to commercialise these innovative strategies. We need to see more collaboration between Government, industry, research organisations and communities. Together we can grow the share of Australia's food and agribusiness sector domestically and internationally and unlock $200 billion in value add potential by 2030.
This case study is based on insights collected during the 2022 Traction Tour by Dr Mirjana Prica, Managing Director of FIAL and Michele Allan, Chair of FIAL.
Share this case study on social media