The Food and Agribusiness Growth Centre, trading as FIAL, is inviting Australian food and beverage suppliers to attend an exclusive online business matching event with key buyers from Vietnam.
This exciting event is a unique opportunity for selected Australian export-ready businesses to meet one-to-one, in virtual meeting rooms, with qualified buyers from Vietnam, representing major supermarket chains, convenience stores, e-commerce platforms, distributors, food service, importers, and more.
A free food and beverage trade readiness webinar will be held prior to the Vietnam Virtual Meet the Buyer event, delivered via Zoom, with presentations by in-market experts to prepare suppliers with a market overview.
About the Vietnam Opportunity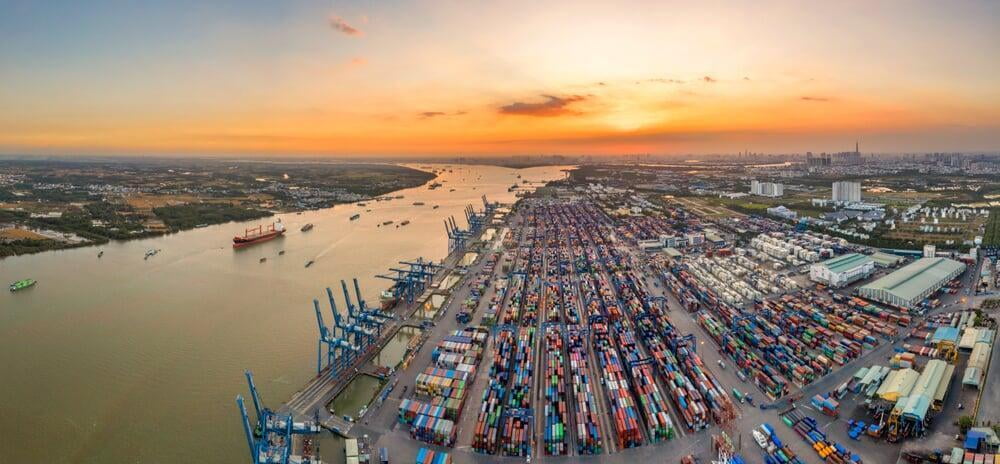 In the 2018-19 Financial Year, Vietnam was Australia's seventh-largest food export market, accounting for $1.7 billion worth of sector exports. Fast forward to the 2020-21 Financial Year, and Vietnam is now the sixth-largest Australian food and agribusiness export market, valued at $2.4 billion.
An expanding middle-class, high GDP growth, rising disposable income, and growing food safety makes Vietnam an increasingly important market for Australian food exporters. With a population of over 96 million, Vietnam is one of Australia's fastest-growing trade markets with an average growth of 11.9 per cent annually. Vietnam has been a strong growth market for Australian food and beverage exports, with a compound annual growth rate of 15.3 per cent over the last ten years.
Vietnamese consumers are willing to pay a premium for Australian food products, due to Australia's reputation of producing high-quality products that meet stringent safety standards. The tremendous growth of modern retail outlets and improved cold chain infrastructure is creating significant opportunities for manufacturers of a broader range of products.
Australian Food and Agribusiness exporters can secure a 20-minute, one-to-one online meeting with buyers from leading retailers and distributors in Vietnam.

Your details will be registered and sent to the relevant buyer for review and if selected you will be notified prior to the event, as to whether you have been successful in securing an appointment.

Please note, it is the buyer's decision to choose whom they want to meet with, based on your Australian Food & Beverage Catalogue (AFBC) company profile and product range. Buyers are particularly interested in health, innovative foods and first-to-market products.

As

per industry feedback, increased freight cost and supply chain delays represent ongoing sector concerns, hence FIAL will co-ordinate consolidation, cost of freight and documentation support for samples for interested suppliers at a cost

.


In addition to the

Virtual Meet the Buyer

event,

FIAL will lead a guided export trip to Vietnam in early December 2022, providing the opportunity to meet buyers in person at an invitation-only event where you can showcase your products. Further details will be available in due course.



You must be an export-ready company and registered on FIAL's Australian Food & Beverage Catalogue (AFBC) platform to be eligible to participate in this event and future Virtual Meet the Buyer events hosted by FIAL.
Existing suppliers already registered on the platform, would have received a reactivation email. Any questions e-mail events@fial.com.au
For new businesses set up your profile here.
Please note your products must have market access to Vietnam, should you wish to register for the event, otherwise your registration is deemed to be invalid. Simply click the EOI button on the right-hand side under EVENTS on the AFBC website and your EOI will be registered.
Please note that completing an Expression of Interest (EOI) does not guarantee meetings with buyers - selection will be at the discretion of the buyers. Successful applicants will receive a link to join a private and secure virtual meeting room.
Suppliers must be export-ready with a profile on Australian Food & Beverage Catalogue (AFBC)


Meetings are set at the buyers request. Suppliers are not guaranteed a meeting.

Suppliers must be available to accept meetings at the times scheduled by FIAL. Changing the time of a meeting may incur an administration fee.

Cancellation must be communicated to FIAL in writing no less than 48 hours prior to the event. Cancellation fees may apply within this time.

FIAL reserves the right to change the agenda, speakers and one-on-one meeting schedule. FIAL reserves the right to cancel or change the date of the event

.
This event is tailored towards companies within the Australia's Food and Agribusiness industry and meeting places will be prioritised for companies within the industry with a product.

Food Innovation Australia Ltd (FIAL) reserves the right to change the agenda, speakers and representatives at any given time.

You may be invited from time to time, by e-mail or telephone, to take part in surveys and case-studies. These surveys and case-studies may contain information about this event or other Food Innovation Australia activities you may have participated in. We reserve the right to exclude participants who provide false or misleading answers. We reserve the copyright for all survey content.

FIAL reserves the right to cancel/change the event itself and/or speakers, guests, agendas, presenters without prior notice. Full refunds will be provided for events where fees were charged. FIAL and its partners bear no responsibility for any travel costs incurred by participants associated as a result of cancellation/changes to the event.
For further information, please contact:
Rod Arenas - GM Commercial
Email: rod.arenas@fial.com.au
Amber Keep – Project Officer
Email: amber.keep@fial.com.au