Source Wellness® is a Sydney-based functional food and beverage company that believes "food is medicine". With the mission of creating value in people's life, Arman Soltani and his sister Peyvand founded the brand Supersia® in 2016. Arman has a background in computer software and international business, and Payvand is a heat and fluid mechanical engineer.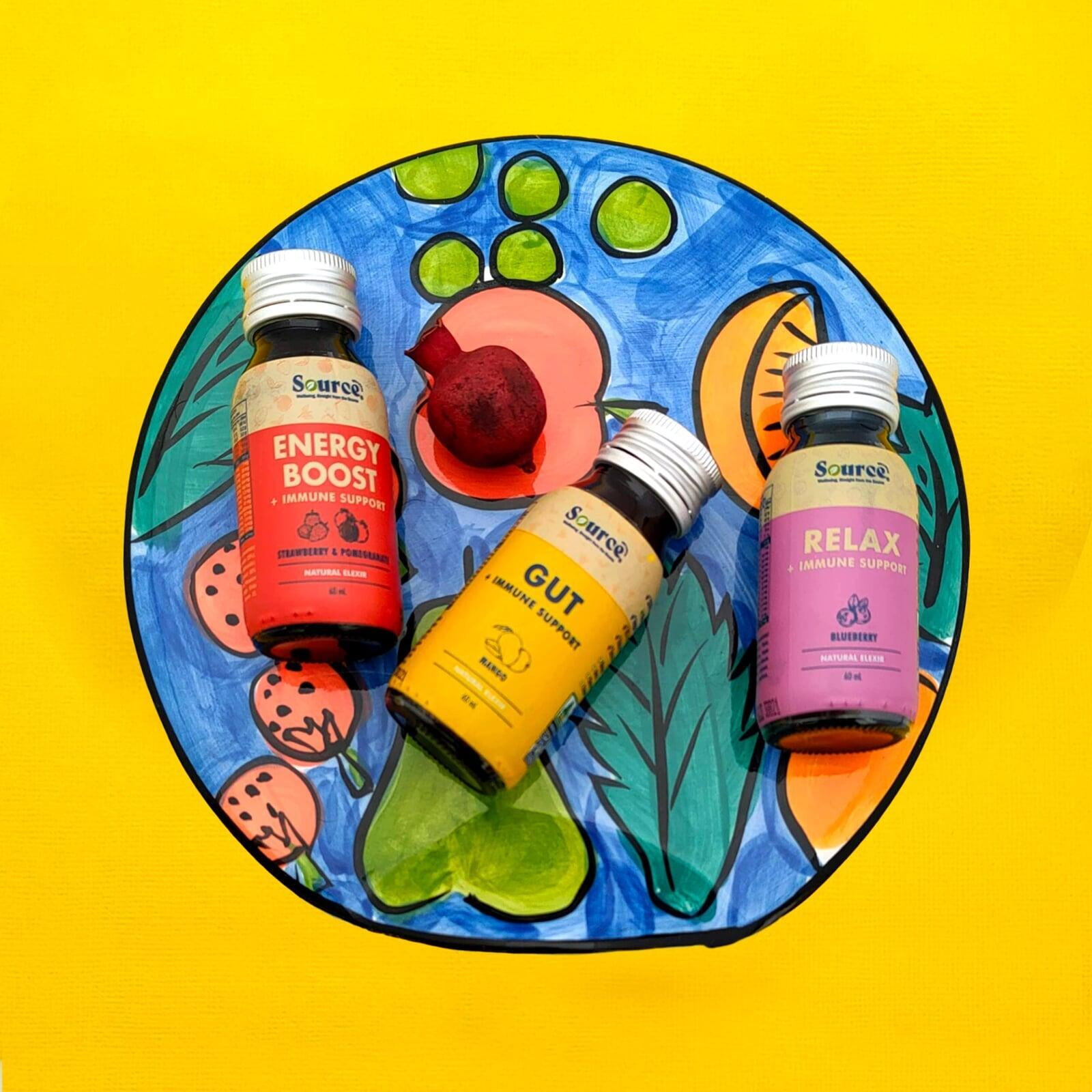 Supersia® is a pioneer in creating and developing new product ideas and others have followed the suit. More than 30 products have been made since its inception.
With the first Australian juice-based natural energy drinks the company was ahead of its times!
Source Wellness® offers a tasty, natural, shot-sized 60mL functional drink made from a synergistic blend of herbs and botanicals. The company launched three products; Source Energy Boost to help boost mood and performance, Source Relax to help unwind and calm the drinker, and Source Gut to help improve gut health and digestion.

After fine-tuning the Source Wellness® product range and tapping into local domestic markets, with its presence in supermarkets, IGAs, cafes, P&Cs, health food stores, chain stores, online etc. The company expanded its focus toward exports and identified increased international demand for products containing botanical ingredients. However, the team was hesitant to enter into unexplored waters.

After receiving an email from Food Innovation Australia Limited (FIAL) about an upcoming Virtual Meet the Buyer (VMTB) event, the founders turned to FIAL for guidance. "We wanted to begin our exporting journey and needed support to help point us in the right direction - which I am very grateful for FIAL's assistance," said Arman Soltani, Managing Director of Source Wellness. FIAL's VMTB events provide export-ready Australian food and agribusinesses with the opportunity to secure one-to-one virtual meetings with interested buyers in key international markets.
Arman participated in two VMTB events with interested buyers from China and Vietnam in 2022, securing nine one-on-one virtual meetings. "The goal was to be able to get into the export market. Without FIAL, we couldn't have had the conversation with some buyers which we are having now," said Arman. From these introductions, Source Wellness is in talks with 9 potential buyers.
To explore further connections in Asia, Arman registered to exhibit on the FIAL, and Investment NSW stand at Food & Hotel Asia (FHA) Singapore 2022. Initially looking to gather market insights, Arman connected with many interested buyers and received great feedback about his products. "FHA Singapore was our first international trade show. It was a fantastic experience as we were introduced to many buyers from ASEAN countries, a few of which we are having ongoing conversations as of today," said Arman. Source Wellness® is now in talks with 5 countries for exports to its existing and upcoming range of 250mL drinks.
Arman Soltani highly recommends FIAL's VMTB events and trade show opportunities as "these partnerships provide great opportunities to connect with genuine buyers and gain access to ongoing support throughout the whole process."
For more information on Source Wellness® visit https://sourcewellness.com.au/.